Woke up Saturday morning, left the house about 7am heading east. Originally, I planned on going to Deal's Gap, then I changed my mind and decided on the Blue Ridge Parkway. Somewhere east of Charleston, I changed my mind again and ended up at New River Gorge. Beautiful area.
Couple of pictures (I know, they suck, I took it with my camera phone, get over it)
Bridge at the 'bottom' of the gorge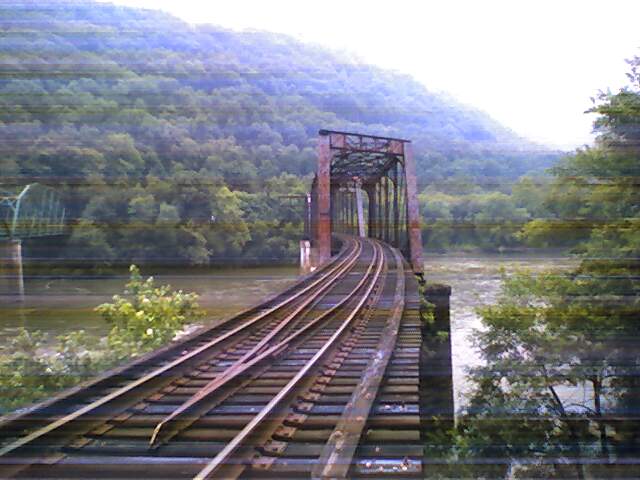 Uhh… a butterfly. 😀 There were tons of them around.

Somewhere on 41 – a state park. I wrote down the name and forgot it. Nice view though.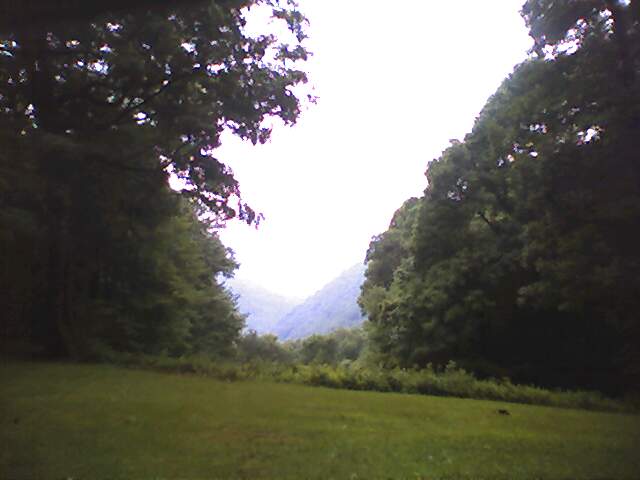 "The Bridge" – not that impressed. I'd probably jump it though.


Somewhere on 16 – Gauley Bridge? Maybe? I dunno.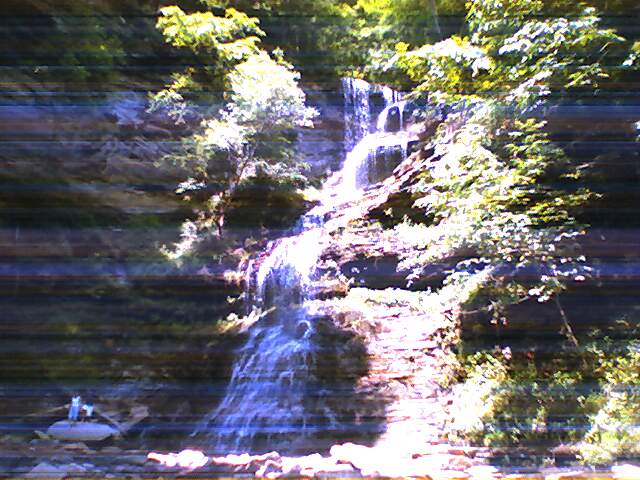 Same place, other direction.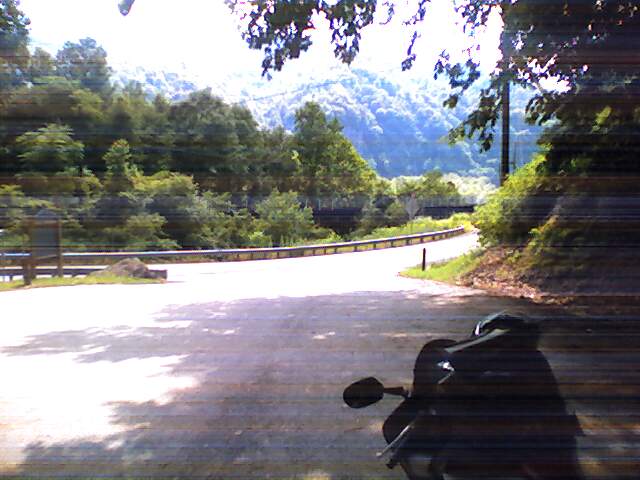 Should have taken a real camera, oh well. Pictures don't really do it justice anyway. So 16 hours and 630 miles later, I was back home. Tired. Slept for 12 hours, then made 4 nice jumps on Sunday. Good times. Did a 7-8 mile cross-country, ate a snickers and drank a gatorade under canopy. Good times (see ya up there next time Pete)
Erk is still trying to get me to hit the nylon crack. My dad always told me to 'Just Say No'